Amenities
Swimming Pool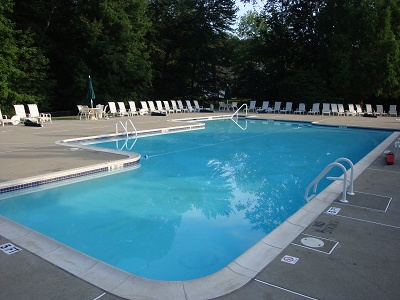 2 swimming pools available to our residents and guests (with the appropriate pass). We have an 'adult' pool, which is available to everyone over the age of 3 AND fully toilet-trained. We also have a 'baby' pool.

Note that any child using the 'baby' pool who is not toilet-trained must wear both a swimming diaper AND a rubber pant under their bathing suit pursuant to the rules of the West Orange Township Health Inspector.

Lounge chairs are available on a first-come, first-served basis.

Grill is available for use by our residents by request.
Important Information
Opens: Memorial Day Weekend
Closes: Labor Day Weekend